5th February, 2019
Dear Brethren,
In the early hours of Saturday the 22nd of June 2019, I together with a small group of Swansea Masons will be jumping on our bikes to take on my biggest ever cycling challenge in aid of the 2021 Festival supporting the Royal Masonic Benevolent Institution. You may be aware that two of the seventeen Care Homes owned and managed by the RMBI are located in Wales, they are The Queen Elizabeth Court in Llandudno, North Wales and our very own Albert Edward Prince of Wales Court located in Porthcawl, South Wales.
The challenge I, together with my team of 'Home from Home' cyclists is to take on is to ride from Llandudno, North Wales to Porthcawl, South Wales, in ONE DAY. This is a total of approximately 175 miles with in excess of 10,000ft of accumulative climbing. To achieve this we will be cycling from The Queen Elizabeth Court, Llandudno at 4.30am that Saturday morning with the aim of averaging a moving speed of 13mph which equates to nearly 14 hours in the saddle. Factoring in rest and food stops we hope to be arriving at The Albert Edward Prince of Wales Court, Porthcawl approximately 16 hours later, that being 8.30pm that evening, a very long and hard day of cycling!
Brethren, we are looking for your support and sponsorship to make this massive challenge a success for the 2021 Festival, there are several ways you can sponsor the event. We are looking for cycle jersey sponsorship, advertise the logo of your Company or maybe your Lodge on our ride jerseys, prices range from £125 for a sleeve to £250 for the main body of the shirt. You can sponsor the riders on line by visiting https://e0043.everydayhero.com/uk/home-from-home-bike-ride or by completing details on a sponsor form being distributed by the riders and please give full details for Gift Aid where applicable. We also welcome Lodge donations and cheques should be made payable to 'The 2021 Festival' and referenced 'BIKE' on the rear, they can be posted to me at the address below.
For full details of the riders taking part in this event please look for updates on the News page of this website or the ride poster that will be displayed at Masonic Centres.
Thank you for your support.
My warmest fraternal regards,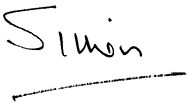 Simon Francis ProvJGW
Please send your donations to:
Simon Francis, 3 Heol Pant y Dwr, Gorseinon, Swansea SA4 4ZF
Download a pdf of the Home from Home Cycle Ride poster for distribution.