The South Wales Branch of the Masonic Fishing Charity held its inaugural event at Dyffryn Springs Fishery in the Vale of Glamorgan recently. The Charity takes as its motto the phrase 'Catching the Smile' and all those who were privileged to be at this event were in no doubt how this catchphrase came about.
The branch hosted six pupils from the Ty Gwyn Special School in Cardiff who thoroughly enjoyed their day's fishing. They all caught fish and some, if not all, had never seen a fish alive before and to touch it was initially a little unnerving. However, they all overcame their fears and were enthralled by the beauty of such little fish. They carefully returned the fish to the lake and were eager to catch more. Such was their infectious enthusiasm that the teachers and teaching assistants who accompanied the pupils were all eager to try fishing for themselves.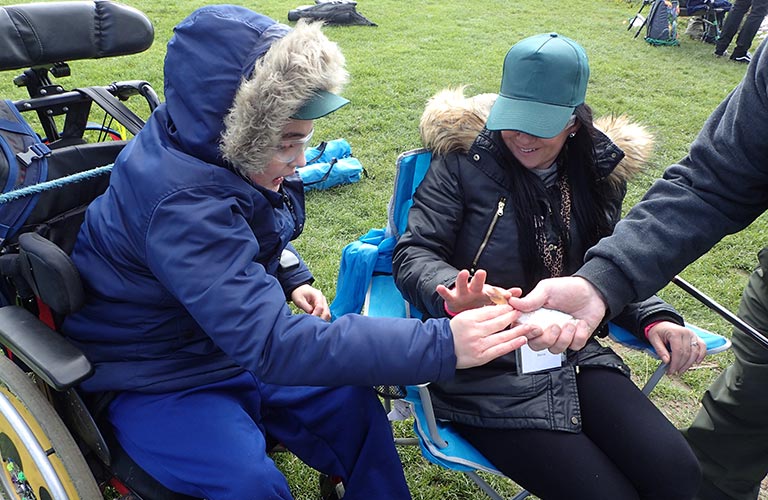 In addition to the fishing all guests and pupils had a snack on arrival, together with a drink, and at lunchtime were provided with a meal of sausage, beans and chips which was eagerly consumed after a hard morning of fishing.
After lunch the fishing was resumed and then the day ended with all the students being awarded a framed certificate of participation, a medal and a bag of items to remind them of their day. The Branch was most grateful to VW Bro William Jenkins, Deputy Provincial Grand Master who not only supported the event but kindly presented the prizes and certificates to the students.
This event was sponsored by the Masonic Province of South Wales.